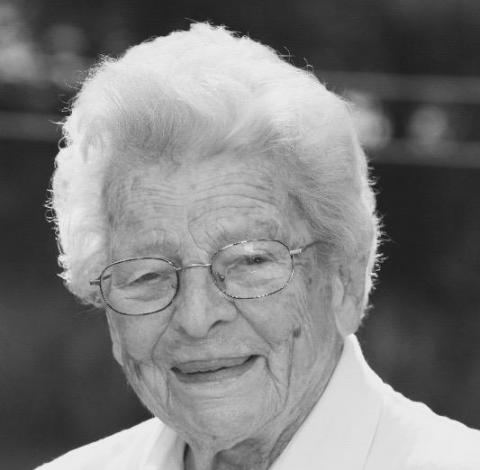 American adventurer in Bletchley and the Middle East
My friend Beverly Almond, who has died aged 99, was among the Americans who worked during the Second World War at Bletchley Park, the secret Enigma code-breaking centre in Buckinghamshire. Bev leapt at the chance, aged 25, to be the secretary to Lt Col Telford Taylor, who had worked with military intelligence at the US embassy in London. She joined Taylor at Bletchley in 1943, staying there for 22 months until the end of the war. They worked in Hut 3, responsible for disseminating to the Pentagon German Enigma messages that had been decoded in Hut 6.
For six months she was the only woman and only secretary in the US section of Hut 3, involved in long hours of intense work. Yet she was blissfully innocent of the content of those messages, was politically unaware, and regarded the war as a man's game. She was also sworn to secrecy, like everyone at Bletchley, and did not speak about her war role until 30 years later. Her letters home referred only to "the factory" without specifying what it did.
She was eventually able to admit her wartime duties after a book about Bletchley, The Ultra Secret by FW Winterbotham, was published in 1974. In 2009 she and everyone from Bletchley received a badge and citation from the British government, signed by the Prime Minister, Gordon Brown, expressing "deepest gratitude for the vital service you performed during World War II".
Bev was born in Great Neck, New York, to Victor Kitchen, one of the pioneers of Alcoholics Anonymous, and his wife, Elsie (nee Rodman). After school she did a secretarial course and was working as such in Macy's department store in New York City when Pearl Harbor was bombed in 1941. She then moved to Washington DC where, through the help of an uncle working for US intelligence at the Pentagon, she got a job.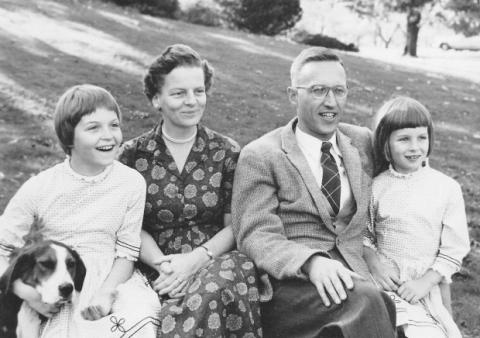 After the war Bev returned to the US, where in 1946 she married Harry Almond; he was ordained as a minister of the Reformed Church the following year. Bev and Harry then taught in a mission school in Basra, Iraq, and this was followed by a year in Bahrain. Harry, however, had begun to have reservations about his calling to a missionary life, and in 1951 resigned to work for the inter-faith Moral Re-Armament campaign, to which he and Bev devoted the rest of their lives. This included, from 1963, nine years based in Beirut, Lebanon.
Bev said that what mattered to her most was summed up in three Fs: faith, family and friends, to which she later added food and fun.
Harry died in 2007. Bev is survived by their daughters, Anne and Betsy, four grandchildren and five great-grandchildren.
Michael Smith
Beverly Anne Almond (nee Kitchen) was born on 8 July 1918, and died on 10 April 2018
First published in The Guardian on 10 May 2018
I am indebted to Peter Everington for information in this obituary, taken from his more substantial obituary of Bev on the For A New World website.