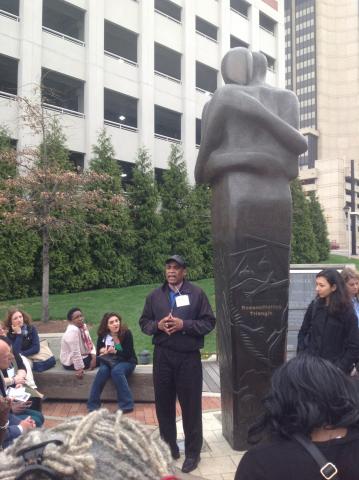 Statues of slave traders have been pulled down across the world. It has been a response of pent-up frustration, sparked by the death of African American George Floyd at the hands of white police officers in Minneapolis. Demonstrations following his death took place in over 400 US cities and around the world. They were a backlash against police brutality and white supremacy.
In Richmond, Virginia, the city council made plans to remove a statue of General Robert E Lee, commander of the Confederate Army during the American Civil War. Protestors toppled the statue of Jefferson Davis, President of the Confederacy, which had stood in Monument Avenue since 1907. Even a statue of Christopher Columbus was torn down and dumped in a lake. Statues across America have similarly been targeted.
A statue of King Leopold II of Belgium was removed in Antwerp because of his brutal, genocidal policies in Belgian Congo.
In Bristol, England, demonstrators tore down a statue of Edward Colston, Bristol benefactor who made his fortune as a slave trader, and dumped it in the harbour. The city government has since retrieved it in order to preserve a monument to the city's dubious history. There are plans to rename the city's famous Colston Hall. The name on the  building has already been taken down.
In East London, Tower Hamlets council removed a statue of the 18th century slave trader Robert Mulligan following protests from demonstrators. Over 3,000 people had signed a petition to rip down the monument which had stood near Canary Wharf since 1813. A statue in Parliament Square of Sir Winston Churchill, perceived as a racist, had to be boarded up.
On the other side of the coin, the Liverpool sculptor Stephen Broadbent erected three 15-foot tall statues of two people embracing each other, in a "reconciliation triangle". They were put up in Benin, West Africa, Richmond VA (photo above), and Liverpool. A plaque on the statue in Richmond says: "Men, women and children were captured in West and Central Africa and transported from Benin and other countries. They were chained, herded, loaded on ships built in England and transported through the unspeakable horrors of the Middle Passage. They were imported and exported in Richmond, Virginia, and sold in other American cities. Their forced labor laid the economic foundation of this nation." Their treatment gave us the phrase "Sold down the river".
The Reconciliation Triangle statues act as symbols of repentance. They have become places of pilgrimage. A message embossed on the Richmond statue states: "Acknowledge and forgive the past; embrace the present; shape a future of reconciliation and justice."
Statues often reflect the cultural mores of the age in which they were erected. They are not necessarily saints; many were sinners. Today, what is needed is an acknowledgement of the victims, the sufferers, of racial discrimination. So why not erect a statue of George Floyd in his memory? The site where he was killed by police in Minneapolis would be the appropriate place. It may be sufficient that a huge mural of him has been put up on the street where he was killed. 
He was reported as saying that he had wanted to do something to change the world. He would have never imagined this would come about through his death.  His young daughter was reporting as saying that he had, indeed, changed the world.