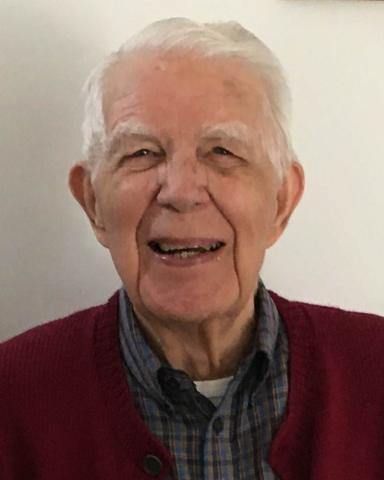 My friend Brian Lightowler, who has died aged 93, was a journalist, author and campaigner. His book Corruption, who cares? (2003) set out best practice against corruption, including how to run national 'clean election' campaigns to avoid vote-rigging.
The 'laboratory experiment' for these was in Queensland, Australia, in 1989, where Brian then lived; it involved all state MPs and church parishes declaring their support for a corrupt-free Queensland.
In all this, Brian was motivated by his Christian faith, and by his involvement with the Moral Re-Armament movement (MRA, now renamed Initiatives of Change, or IofC), which he first encountered at university. He saw MRA as demonstrating that economic, social and international change could be advanced through the efforts of individuals. Its immediate effect on him was a personal decision he made to apologise for his jealous behaviour to the president of a rowing club following an argument between them.
Brian was born in Willesden, north-west London, to Maurice, who managed men's clothing stores, and Violet (nee Medhurst), a nanny. He became head boy of Kings College grammar school in Peterborough where he was also captain on the rugby first XV. He won an exhibition to Peterhouse, Cambridge University, to study history.
From his school days he was a keen mountaineer, as were his parents. He climbed Tryfan in Snowdonia when he was 15 and scaled Switzerland's 14,783ft Weisshorn, descending in time for his 21st birthday. He wrote about his climbing experiences in his second book, Summit Choices (2009).
On graduation Brian joined MRA in its international campaigns in the UK and in the US from 1956. This took him to Atlanta, Georgia, and to Kentucky where the speaker of the state's House of Representatives was moved to apologize for abusive language to five members.
Returning to London in 1960, Brian joined the (now Chartered) Institute of Journalists, becoming vice-chair of its London branch. He befriended foreign correspondents and news agency reporters, including Viktor Rodionov of the Soviet Economic Gazette. Thanks to the influence of Brian and MRA, Rodionov was subsequently reconciled with a German he had fought against at the Battle of Stalingrad.
Brian emigrated to Australia in August 1973 and married Lorna Barrett from Brisbane two months later. Over the following years they were invited to several East Asian countries by local IofC personnel who had attended study courses in Australia run by the couple. They considered this some of their most rewarding work.
He suffered from dementia and died of pneumonia in Brisbane on 7 October 2023, the day after their golden wedding anniversary. They had no children and he is survived by Lorna.
This obituary was first published on the website of The Guardian in its Other Lives section on 31 October 2023..