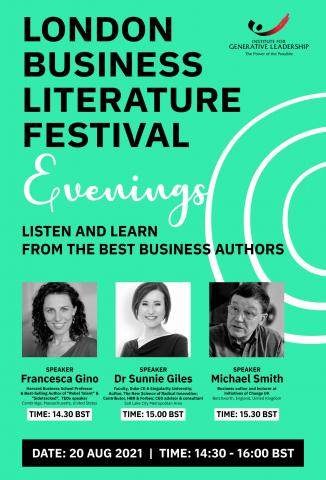 Michael Smith, author of the book Leading with Integrity, was a guest speaker to the London Business Literary Festival on 20th August. He told the webinar that 'ethics in business depend on a leadership of integrity. Those who demonstrate such leadership not only transform their own businesses but also contribute to the culture of their nation and its reputation around the world.'
Smith told several stories from his book, including those from ethical Indian business leaders. He concluded: 'There are moral virtues which determine outcomes: honesty, purity of motive, unselfishness and a love for people, planet and future generations. And there is also that Inner Voice, which Mahatma Gandhi talked about, which helps to determine our behaviours and gives us a sense of purpose and direction in life.' He regarded the people whose stories are told in his book as 'real heroes'.
Speaking on the panel with him was Francesca Gino, a Harvard Business School professor and author of Rebel Talent, and Dr Sunnie Giles, author of The New Science of Radical Innovation, from Salt Lake City. Gino urged the audience to 'keep curiosity alive'. She told the story of what is regarded as the world's leading Italian restaurants which had grown out of 'perseverance, curiosity and diversity'. Dr Giles emphasized that people employed in organizations 'need to feel safe without the fear of retribution', especially when mistakes are made. She concluded that 'love is a four-letter word at work.'
The online LBLF event, which is held every month, was hosted by Sumit Gupta in Amsterdam.
See Mike's YouTube video talk at the event:
https://www.youtube.com/watch?v=lUgNPZ8i8bE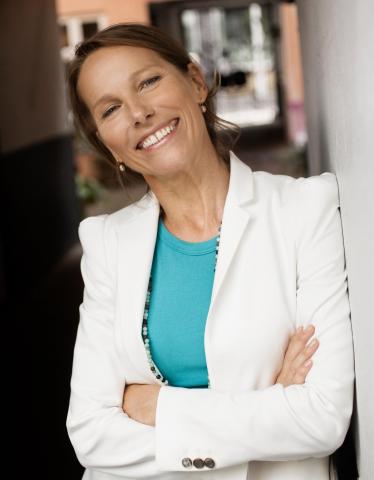 Earlier Michael Smith spoke during a webinar on business ethics and values to business students in Pune, India, on 14 August. The event was organized by the Business Ethics Foundation and Amity Global Business School in Pune. It was hosted by Dr Shweta Bapat, President of the Business Ethics Foundation, who said that 200 people from around the world had registered for it.
Another speaker that day was Smith's Anglo-Danish colleague Tania Ellis (left), author of the book The New Pioneers about social entrepreneurship, and founder of the Scandinavian-based Social Business Company, a qualified B-corp (benefit corporation). Her dissertation at Henley Business School had been on 'The Era of Compassionate Capitalism'. She spoke about the 'silent revolution' of ethics, responsibility, sustainability and meaning, and referred to three Rs: resilience, regeneration and responsibility. She also spoke about 'the S word, spirituality—acting on your inner and outer being'. It was possible to do well in business by doing good. Global warming, she said, challenged companies to achieve zero emissions and 'go climate positive'. Bank loans, for instance, should be tied to climate change goals, she said, and companies needed to document their CO2 emissions.