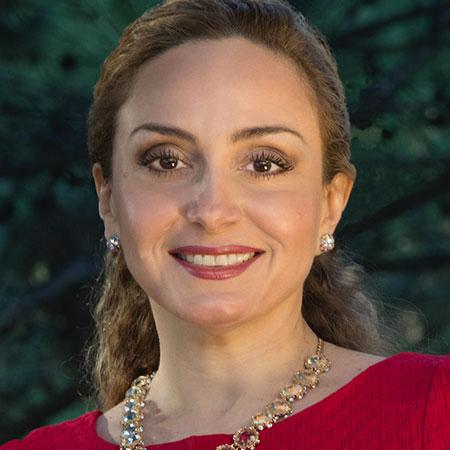 How is the world going to feed 10 billion people? That was the question posed by Mexican impact investment professional and former Wall Street banker Rocio Cavazos when she addressed an online sustainability forum on 10 December.
Her theme, speaking to the forum of Initiatives of Change in Business and the Economy, was 'creating a regenerative, conscious and harmonious way of life'. The webinar was hosted by Antoine Jaulmes, a consultant in business ethics based in Paris.
Cavazos, who is the founder and president of the Association of Vegan Entrepreneurs of Mexico (EVM), quoted the World Resources Institute as saying that 'to adequately feed more than 9 billion people by 2050, the world must close a nearly 70 per cent gap between the amount of food produced in 2006 and that needed by mid-century.'
She declared that 'animals are inefficient processors of plant feed crops.' Chicken, for instance, consume nine energy calories in order to produce one food calory, an 11 per cent conversion rate; cattle consume 25 to 30 energy calories to produce one food calory, a three to four per cent conversion rate.
Plants, she pointed out, are 'protein producers while animals are protein concentrators.' Many more people, therefore, need to become vegetarian, at a time when 77 per cent of the world's agricultural land is devoted to livestock and only 23 per cent to crops.
Switching to plant-based burgers would reduce greenhouse gas emissions by 30 to 90 per cent, she said, quoting figures from the Good Food Institute. It would reduce water use by 72 to 98 per cent and land use by 47 to 99 per cent.
Moreover, animal agriculture is the primary driver of loss of biodiversity. Therefore, 'global dietary patters need to move towards more plant-heavy diets.' This would benefit the health of populations around the world and help to reduce the risk of pandemics, according to a Chatham House report of February 2021.
She attacked the conditions of farmed animals as fundamentally cruel: they are mostly confined for life, many in cages; they lack access to sun or fresh air and live in overcrowded settings; many are subject to mutilations; and hygiene challenges require massive amounts of antibiotics.
Yet the good news is of 'growing awareness among consumers of the impact of our food and lifestyle choices,' particularly among the Millennial generation. There is 'increasing interest in being part of the solution, through exercising our purchasing power'. And 'a young and booming business sector is empowering consumers to adopt healthy, regenerative and conscious lifestyles.'
In Mexico, she said, the EVM aimed to 'boost the growth and impact of vegan businesses', maximizing access to their products and services by the general public.
Worldwide, big food chains were also moving towards plant-based foods. In the UK, McDonald's plans to become a vegan food and drinks leader; KFC have developed a green-bucket plant-based option; and Burger King's CEO has said that meat items will be dropped in favour of a 50 per cent plant-based menu within nine years. Unilever's CEO says that the rise of plant-based foods is 'inexorable' and its Vegetarian Butcher grew by 70 per cent in 2020.
In the last three years, investment in alternative protein companies in the private sector has soared, with a capital investment of $3.4 billion in the year 2021 to date, and a total investment of $9.4 billion.
Cavazos concluded by quoting the Good Food Institute: 'A new space race for the future of food is underway.' This will benefit humanity, the animals and the Earth.
Photo of Rocio Cavazos: SIMA