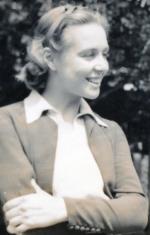 Since the 1930s Jamaicans of all political persuasions have been welcome to Bromley, the imposing colonial home of Fiona Edwards in the village of Walkerswood, in the St Ann District of Jamaica. Standing on top of a hill, and surrounded by cattle commons and pastures, the house overlooks the village, a short drive south from Fern Gully and Jamaica's northern tourist port of Ocho Rios.
From the 1970s Sir Howard Cooke, former Governor General of Jamaica, was a frequent visitor. He and others came there because of Bromley's extraordinary reputation as a focus for interracial harmony, despite belonging to a family of Jamaica's privileged 'plantocracy', the white plantation owning colonial settlers. 'I used to attack the privileged plantocracy,' commented Sir Howard, 'that they were not making themselves available to teach, to educate and, much more than that, to make land available. But Walkerswood was unique, in which the great house was very dominant in the life of the people, as a teaching point, as a point to create growth.'
Fiona Edwards' grandfather, Sir John Pringle, originally from the Outer Hebrides in Scotland, had owned 50 estates in Jamaica, including Laughing Water, where Ursula Andres was filmed emerged from the sea in the first Bond film, Dr No. Churchill and Jim Callaghan, when Foreign Secretary, were among the visitors to Laughing Water.
Fiona's mother, Minnie Pringle, inherited Bromley and, inspired by a Fabian social conscience in the political ferment of the 1930s, opened its doors wide to all-comers, blacks and whites alike. Local Walkerswood villagers joined in morning prayers there. 'In the light of over 280 years of British colonial history, it was an incredible centre,' commented the Kingston journalist Martin Henry. Fiona continued Bromley's community and spiritual tradition after the death of her mother in 1980.
Born in Kensington, London, on 26 September 1915, to a privileged family, Fiona's father was Col Jim Simson of the Highland Light Infantry. Her uncle, Sir Henry Simson, was the Queen's gynaecologist. By her own admission, Fiona was 'enjoying a wild life' as a teenage socialite in England when she encountered Frank Buchman's 1930s Christian revival movement the Oxford Group. This touched her conscience and made her 'want to do something' to get involved in the Walkerswood community, to which she returned.
Among the early Jamaican visitors to Bromley was Tom Girvan, the renowned social reformer who in 1940 launched the nation's first Pioneer Club in Walkerswood village, spearheading rural development. Girvan headed up the social welfare programme of People's National Party founder Norman Manley. The Pioneer Club was the first development in this programme and, under it, two Walkerswood villagers, Alton Henry and Peter Hinds, developed the 800-acre Lucky Hill farm cooperative, the first of its kind in the Caribbean.
During World War II, Fiona served as a corporal in the Auxiliary Territorial Service in England. She married John Edwards, a naval officer, in Wiltshire in1944. Their two sons, Johnathan and Roddy, inherited Fiona's social and spiritual ethos. Johnathan helped to develop the Walkerswood Community Council, launched in 1973, whilst Roddy headed its unemployment committee. They were determined to create local jobs, Roddy declaring that, as a white Jamaican, he had benefitted from 'a grand theft from people who had not been paid properly for their part in the nation's development'.
Like all Jamaicans, they were well aware of the history of slavery in a country where, at the height of the slave trade, African slaves outnumbered whites by 16 to one. 'The best way for people of European descent to be involved in reparations is to engage in sustainable, fair businesses,' Roddy commented.
Supported by their mother, he, Johnathan and others from the community launched Cottage Industries on the Bromley estate in 1976. It became the first company to bottle and market Jamaica's celebrated jerk seasoning, while creating new jobs. The experiment attracted the attention of Keng Piao, a Vice-Premier of China, who visited Bromley in 1979, while Prince Charles was welcomed to Bromley in 2000.
By then the company had grown to become Walkerswood Caribbean Foods with Walkerswood villager Woody Mitchell as its managing director. Further investment led to a large new manufacturing plant on land purchased next door to Bromley. The company provided a market for the produce of some 3,000 Jamaican farmers, and manufactured a range of products, from jerk seasoning to coconut rundown sauce, solomon gundy fish paste and chutneys, sold in USA and UK grocery chains as well as locally.
The company was eventually sold to a consortium led by Walkerswood entrepreneur Maurice Facey in 2009.
Roddy and his wife Ann had bought a house in the Suffolk village of Wenhaston in 1994, where Fiona Edwards joined them in 2009. She died there, aged 96, on 29 December 2011.
Fiona Edwards, nee Simson, community relations builder in Jamaica, born London 26 September 1915, married John Edwards 1944, two sons, died Wenhaston, Suffolk, 29 December 2011.