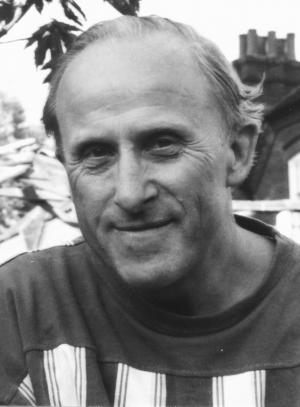 Every now and then we must take a moment to remember and to celebrate the life of a figure entwined in the world of African conservation. Hugh Steadman Williams is one such example: a playwright whose work focused on the healing process of reconciliation and resolution. His plays negotiated the liminal space between Christianity and secularism, life and death, the human and the animal.
A close friend of Agnes Leakey - aunt of Kenyan conservationist Richard - Williams was embedded in the world of wildlife protection for much of his life, and surrounded by those who sought to bring the reconciliation of his plays into the world beyond the text, and use it to reconcile the African ecosystem with its human neighbours.
Williams was Artistic Director of the Westminster Theatre from 1975 to 1990, and became renowned for his contemporary Christian dramas which were redemptive and often profoundly moving. His most successful play was, unexpectedly, Poor Man, Rich Man, a modern take on the life of St Francis of Assisi. Williams wrote it as a one-man show for the French actor and mime artist Michel Orphelin. First performed at the Edinburgh fringe festival in 1979, it was staged in 12 countries over the following 11 years, touring across Europe, Canada, the USA and the Philippines. Williams, from a non-conformist background, researched the life of St Francis in the convent of the Capuchin monks in Rome and in Assisi itself.
The play which he regarded as his most accomplished was Fire! (1975). It tackled adultery—the story of a script writer, married to a film star, who has an affair with the wife of their producer. Fire! was one of three plays mounted by the ecumenical Aldersgate Productions, in partnership with Churches Together in London, during the Queen's Silver Jubilee Year in 1977. The headline in the Daily Telegraph read, 'Christian play has dramatic skill.'
John Steadman Hugh Williams was born on 21 June 1935 in Wood Green, London, the son of a Congregational minister. The family moved to Burnham, Buckinghamshire, on the outbreak of the Second World War and then to Rotherham, Yorkshire, when Williams was 13.
An industrial drama, The Forgotten Factor by Alan Thornhill, came to Rotherham in 1954 and Williams, selling books in the foyer, was captivated. That year he enlisted in the Royal Signals for his two years of National Service. Serving in Germany, he saw a musical play, The Vanishing Island, staged by the Moral Re-Armament (MRA) movement in Essen. One of the characters spoke about 'fulfilling the hunger and hopes of mankind' and Williams latter commented: 'Something very deep in my gut said, "That's what I want to do with my life".'
He had excelled at Rotherham Grammar school and, after the army, gained a state scholarship to University College, Oxford, where he read Modern History from 1956 to 1959. On graduation, Williams decided to join MRA full-time.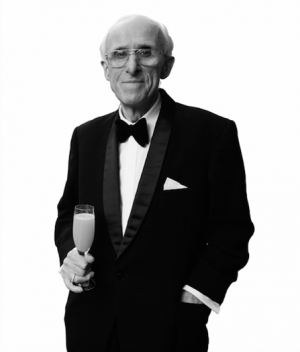 He married a fellow worker, Dell Filmer, a graphic artist, in 1965. They spent the following year based in Nairobi, where he was the production manager for Harambe Africa, a musical revue staged by MRA, which toured Kenya, Tanzania, Uganda, Sudan and Ethiopia. It was seen by Emperor Haile Selassie, President Jomo Kenyatta and the Sudanese Prime Minister, Sadiq Mahdi.
Returning to London, Williams became assistant stage manager at the Westminster Theatre, which was run by MRA. Alan Thornhill, an Oxford don and ordained Anglican priest, was one of the Westminster's playwrights and took Williams under his wing. 'He was old enough to be my father,' Williams commented. Together they collaborated in writing the musical, High Diplomacy (1969), which starred the New York mezzosoprano Muriel Smith.
From 1969 to 1971, Williams and his wife toured with the 60-strong troupe of the musical production Anything to Declare? The show travelled around European countries, India, the Far East and Australasia.
Returning to the Westminster, he and Thornhill collaborated on the script of a satirical review GB (1973), co-written with Michael Henderson, followed by Return Trip (1974), which addressed drug addiction.
Williams wrote two plays for BBC Radio 4: The Short-Sighted Optimist (1974) and Diwali Day (1975), the first Radio 4 play to be broadcast in stereo.
His children's play, Gavin and the Monster, ran at the Westminster Theatre from 1980 to 1981 and was published as a book (1981). But undoubtedly his most moving play was Skeletons (1986), staged in the USA and Switzerland. It dealt with the tragic consequences of a hit-and-run car accident.
In 1988 Williams became the Chair of Westminster Productions Ltd, the company that mounted the plays at the Westminster. But when the theatre staged Vaclav Havel's play Temptation in 1990, the production, starring Rula Lenska under the direction of James Roose-Evans, was considered too sexually suggestive for a Christian audience. It caused controversy and heart-searching and MRA, faced with rising costs, eventually decided to sell the theatre. Williams was disappointed that the Christian denominations didn't combine to take over the theatre.
He and Dell retired to Yalding in Kent in 1992, where they became a popular couple running amateur drama seasons of open air Shakespeare and Drawing Room Drama. After Dell's death in 2009, he married Nicky Grainger in 2011. He died on New Year's Eve and is survived by two sons from his first marriage, Olly, of the collaborative art duo Olly & Suzi, and Greg, an internationally known celebrity photographer.
Michael Smith and Daisy Fletcher
First published on the website of The Independent, 19 February 2016.
Hugh Steadman Williams, playwright, author and theatre director, born Wood Green, London, 21 June 1935; married Dell Filmer 1965 (deceased 2009), two sons; married Nicky Grainger, 2011: died Yalding, Kent, 31 December 2015.