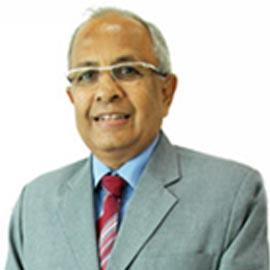 Rajendra Gandhi, founder of India's largest rubber recycling company, told how he founded GRP (Gujarat Rubber Products), following a profound change of heart. He was addressing an online forum, 12 February, on sustainability which emphasised environmental responsibility in the light of global warming. It was the second in a series of monthly forums on sustainability in business and the economy, under the auspices of Initiatives of Change in Business and Economy (IofC B&E).
He was accompanied by his son, Harsh, Joint Managing Director of GRP, and Tom Marshall, a British graduate of Rotterdam School of Management and climate activist, who warned that the world was not doing nearly enough to tackle a "catastrophic rise" in global warming.
Rajendra Gandhi had undergone a turning point in his life when studying Metallurgical Engineering in Mumbai over 50 years ago, he said. His encounter with Initiatives of Change, then known as MRA, had challenged him "to experiment with the simple but powerful idea that, if you want to see the world change, the best place to start is with yourself." He had learnt about "the power of inner listening" and the courage of ones convictions.
He had had the "compelling thought" to leave his father's textile business and start his own company, after reading a World Bank report that, for developing economies like India, recycling had a bright future. This was long before "sustainability" and "the circular economy" became common concepts.
Recycling, Gandhi said, offered four opportunities: employment; reduced dependency on virgin resources; converting a potential hazardous waste into a useful raw material; and earning foreign exchange.
On this last point, GRP now sold recycled rubber to tyre and other manufacturers in 52 countries, said Gandhi's son Harsh. Among GRP's customers are Continental, Michelin and Pirelli tyre companies, who have pledged to increase their use of recycled materials.
Rajendra Gandhi explained that, early on, he had "a crazy idea" in a time of quiet, to build his own processing technology in India rather than import the machinery. Getting a government permit for imports involved "unethical practice" in India, which he wanted to avoid. GRP commissioned its first processing technology in 1978. "One of the key decisions I took then was to keep the process labour intensive, so that I could offer jobs to the needy."
The company started making a profit in 1982. While this brought relief to the family, bankers and shareholders, "my own joy came from having succeeded in starting a business based on right motives." The company ploughed back profits to expand its manufacturing capacity to eight locations across India.
The company also wanted to develop a "trustworthy relationship with our vendors" across India, Gandhi said. Their task was to collect and bring waste rubber to GRP's plants. "We decided to help our vendors, who were mostly illiterate, to follow proper business practices."
"By choosing to start a business in recycling end-of-life tyres, I and my company became part of the solution to the sustainability of the environment," Gandhi concluded. "By choosing the right practices and building trust with various stakeholders, I created a sustainable business model."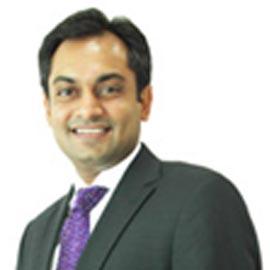 Harsh Gandhi added that the company had benefitted from the "tailwinds for growth", including global awareness of the use of Green materials to lower dependency on fossil fuels. The financial crisis of 2008-09 had "brought increased focus on the Sustainable Development Goals set by the United Nations".
GRP has since diversified into other businesses, he said. These included a tyre re-treading business as well as separating Nylon from the tyres to provide raw material for the manufacture of plastic components for automotive and electrical applications. "So what started as a recycling company with a single product has completed a circular economy journey to become a sustainable materials company with a global footprint."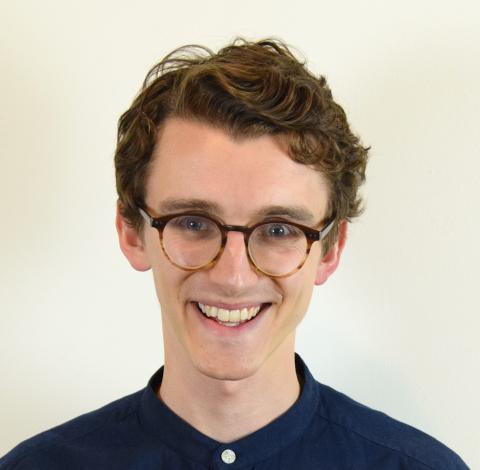 The neoliberal economic model was failing to address the climate crisis, said Tom Marshall, an international career coach and a climate activist with Extinction Rebellion. Global CO2 emissions were still rising despite climate agreements. Even if the targets of the Paris climate treaty are met, "we are still on course for a catastrophic 3.2 degrees of warming."
He acknowledged that the market was "a powerful river that has flowed riches to us over the years. It's lifted hundreds of millions of people out of absolute poverty. It can be a force for good." But he called for far greater intervention from the public sector. It was already happening in governments' responses to the Covid-19 pandemic. The UK and the USA, the "palaces of capitalism", are pouring public money into supporting businesses rather than letting them fail. "State intervention," on a scale not seen since the Second World War, "is on the way back".
He called for a mixed economy, "where business and citizens live in harmony, without rampant capitalism distorting markets and exploiting citizens, but without an overbearing state that removes the necessary private reward to effort and innovation." A stakeholder view of business was needed, "recognizing the other parties involved beyond the shareholder perspective".  
In the online discussion which followed, Geoffrey Lean, doyen of British environmental journalists, said that the business community was often leading the way in green innovation, in the light of the climate crisis.
The event was hosted by Antoine Jaulmes, chairman of IofC B&E from Paris, who commended "the experience of concrete actions which inspire others".  
Discussions like this, where idea generation is fuelled by diverse ethical perspectives, is what makes IofC B&E unique. Do you have a mind for business and a heart for making the world a better place?  Then participate in the next in the series of discussions on 12 March. Register today to keep in touch for more information on how you can lead the way in your own organization.