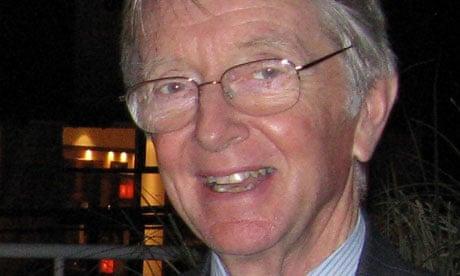 My friend and colleague James Hore-Ruthven, who has died aged 75, was a pioneer in the field of conflict resolution. He found his calling as a teenager, during visits to a centre for reconciliation in the Alpine village of Caux, Switzerland, which had become internationally known for its reconciliation role after the second world war. Thousands from France, Germany, Britain, Scandinavia and Japan gathered there in a spirit of rapprochement.
James later became a member of the board of trustees of the Caux Foundation, serving from 1978 to 2006. He was a leading figure in its international peacemaking work, ranging from the Horn of Africa to the far east and including Northern Ireland.
In Britain, this work became known as Agenda for Reconciliation, which James initiated in the early 1990s. "Looking around the world today, how foolish it is to think we can build a peaceful future without healing the wounds of history," he commented.
James was born in London and came from the family which owns the picturesque north Devon village of Clovelly. He might have chosen an army career. His uncle, the 1st Earl of Gowrie, won the VC at the battle of Omdurman in Sudan in 1898 and became governor general of Australia. James's father, Malise Hore-Ruthven, was a colonel in the Black Watch and served in the Boer war and the first world war.
Instead, James enlisted in the post-war campaign of "moral and spiritual rearmament" founded by Frank Buchman and now known as Initiatives of Change. Out of Buchman's prewar Christian work with students at Oxford had arisen the Oxford Group, which remains a registered charity in Britain. For 34 years, from 1966, James was on its board of trustees, twice serving as chair (1993-96, 2006-07). His wise counsel was a source of great encouragement to younger members, including myself, who are now in leadership positions in this type of work.
James met Dron Craig, the daughter of a Glasgow steel businessman, in Caux and they were married in 1965. She died in 2002. He is survived by a daughter, Angela, a son, Sandy, and two grandchildren.
First published in The Guardian on 7 August 2011