Grand scale corruption needs to be tackled by those in leadership positions, in corporations and governments. This is especially so at a time when the Coronavirus pandemic has increased opportunities for corruption.
So said two anti-corruption campaigners, addressing an online forum hosted by Initiatives of Change in Business and the Economy, 12 March.
Jean-Pierre Mean, corporate lawyer and former head of Transparency International in Switzerland, said that 'the abuse of power for private gain' included 'the potentate who cashes in on infrastructure projects and transfers millions or billions abroad; the policemen who accept cash to overlook violations of the driving code; the customs officer who takes a bribe to clear goods through customs.'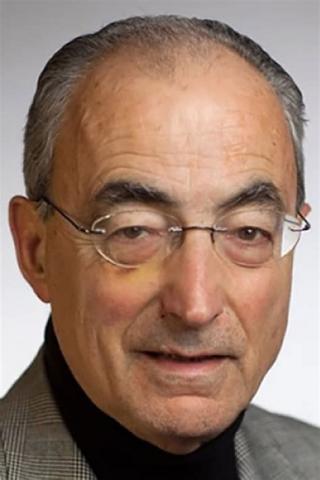 Corruption in healthcare
Dr Mean, who chairs the ISO committee working on the Anti-Bribery Management Systems Standard, ISO 37001, cited examples in healthcare including:
Nurses in Bangalore who were extorting bribes from young mothers in order to bring them their newly born babies;
A man in Uttar Pradesh who wanted to acquire his nephew's field and so bribed a public official to declare that his nephew was dead, a case that would take up to 20 years to reverse the decision.
Doctors in Serbia who had an arrangement with a funeral director not to prolong the life of patients.
He further warned that the pandemic health crisis had allowed corrupt actors to use bribes to avoid quarantine, and that ventilators or other oxygen-related medical equipment may be 'the objects of bribes and kickbacks.'
'The most important factor in designing anti-bribery measures is leadership,' Mean asserted. 'Combating bribery is about creating or reinforcing an integrity culture. This requires an inner conviction that must exist at the highest level in the organization. If it is not there, it can be developed but cannot be decreed.'  But he also stressed that 'implementing the anti-bribery policy is the responsibility of everyone in the organization.'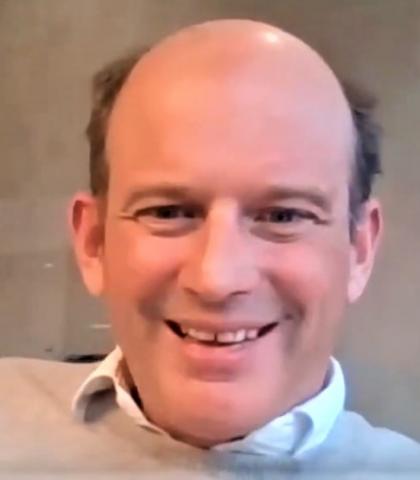 Transparency as a 'disinfectant'
Jonas Moberg, Executive Director of the Extractive Industries Transparency Initiative from 2007 to 2018, said that five per cent of global GDP was lost to corruption. The EITI aims to bring transparency into the oil, gas and mining industries, including the public declaration of sums paid by companies to governments. 'If we know how much is going into countries we can determine if things are going awry,' Moberg said. Transparency was like the sun acting as 'the best disinfectant. It is hard to argue against.'
The EITI had grown out of the perception that there was a 'resources curse—a paradox of plenty'. Countries rich in natural resources had become the focus for grand-scale corruption. A 'jet stream of cash' had gone into systems that couldn't handle it adequately. Academia had started to focus on this in the 1990s. It led to discussions between Lord Browne, the former chief executive of BP, and Prime Minister Tony Blair. The UK had taken the initiative on a global approach which had led to the birth of the EITI.
Jean-Pierre Mean said that 'there is no doubt that progress has been made and attitudes have changed' in combating corruption. 'Corruption has ceased to be viewed as a necessary evil as it was some decades ago. Corruption cases now occupy space in the media on a daily basis. This should not be taken to mean that there is more corruption but is, rather, evidence that corruption is no longer tolerated.'
Collaborating against corruption
In his concluding remarks, Jonas Moberg, the Swedish co-author of Beyond Governments – making collective governance work, said the 'enormous need is to find collaborative solutions.' The exchange around the table between business and non-governmental organizations (NGOs) was essential. 'We have to approach corruption from a whole range of sectors.'
This was the third in a series of monthly business forums on 'The meaning of sustainability', organized by Initiatives of Change in Business and the Economy. Hosting the event, Antoine Jaulmes, chair of IofC B&E, said: 'Corruption hampers economic development of the poorer section of the population, which develops political instability and migrations; corruption makes most environmental regulations toothless and corruption ruins trust and any form of transparent reporting and communication. So there is no question that corruption is a major threat to green policies and CO2 reduction objectives.'   
Discussions like this, where idea generation is fuelled by diverse ethical perspectives, is what makes IofC B&E unique. Do you have a mind for business and a heart for making the world a better place? Then participate in the next in the series of discussions, to take place on 12 April. Register today and keep in touch for more information on how you can lead the way in your own organization.