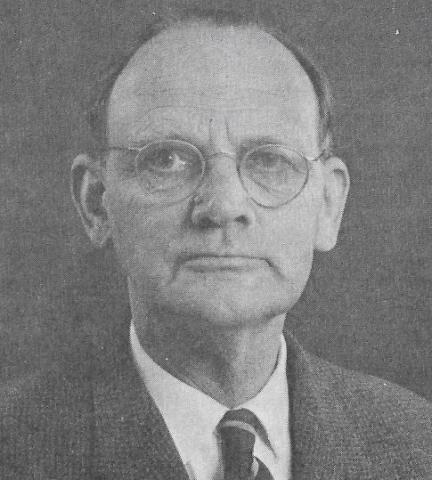 My father John Neville Smith was born into a mill-owning family in Bradford, Yorkshire. He and his brother, Basil, were the fourth generation who ran John Smith and Sons, Fieldhead Mills. The company had been founded by John Smith, a Yorkshire dalesman, and when his son, Isaac (Neville's grandfather) took over the company, it was reputed to comb and spin the finest 'counts' of manufactured wool anywhere in the world.
Isaac was twice elected by his fellow aldermen to be the Mayor of Bradford in the 1890s. He led a consortium of four business leaders who bailed out Sir Titus Salt and his sons when they got into financial difficulties in running Salts Mill in Saltaire (now an arts and crafts centre and World Heritage site). Isaac's son, Harold (Neville's father) expanded the mill to employ 1,100 people. It span the wooltops for the cloth that went into the King's shirts and pajamas during World War II. 
As a teenager, Neville was educated at Rugby school and Jesus College, Cambridge, where he studied engineering. He was brought up at the family home, Ranby Hall in Nottinghamshire. It was the dower-house of Clumber Park on the edge of Sherwood Forest. The building had Adams Brothers ceilings and 150 acres of estate. He and his father, Harold (Isaac's son), would go there from Bradford at weekends and be looked after by no less than 14 paid staff, from cook and housemaids to footman and butler, chauffeur and gardeners. To pay for Ranby Hall, Harold borrowed £25,000 (about £1.5 million in today's money) from the family mill, reasoning that it was nothing that a good year's good trading wouldn't recouperate. But, with the advent of competition from continental Europe and the rise of artificial fibres, the good year of trading never came. Harold was forced to sell up and move the family to a rented country house, Moor Park, near Harrogate. This was still on a grand scale with a sweeping staircase curving up from the entrance hall. It was here that my father proposed to my mother, Joan (nee Suddards), after she had returned from a cruise accompanying her aunt around South Africa. She was from Ilkley, the daughter of a gabardine and tartan manufacturer. 
In 1936, they encountered the Christian movement The Oxford Group at an event held in Harrogate. They were encouraged to attend it by friends of the family. They were, in Neville's account, 'the last to arrive and the last to leave'. The idea that God had a plan for one's life, which could be found by listening to Him in silent reflection first thing each morning, appealed to them. In the spirit of the absolute moral standards advocated by the Group, Neville decided that he would never again use his engineering degree to his advantage: he had, he confessed, bribed a local blacksmith to do a piece of practical work for him. 
Neville and Joan's home, now in Shipley near Bradford, became a focus for weekend house parties of The Oxford Group. 
This became a rock for Neville as turbulent years followed, which included considerable distress. He and Joan's first son, Wayland, suffered from epilepsy from the age of four. He would throw himself into the Leeds-Liverpool canal and had to be fished out. During World War II they sent Wayland to a Rudolf Steiner school in Aberdeenshire, away from the threat of the German bombardment of industrial centres. Wayland died there in his sleep aged 11 and lies buried in a graveyard in Peterculter near Aberdeen. Neville and Joan had an energetic second son, Richard, who was to become and an airline pilot, followed by a third son, Nigel, who followed Neville into the wool textile industry. Their fourth child was stillborn - a girl they called Penelope Jane. I was to follow nine years after Nigel and was born in 1947, very much a 'wanted' child, according to my parents, despite the age gap.
All this family history put a strain on Joan, who as a teenager had witnessed the death of two young children who had run out into the road in front of the car she was being driven in. She arrived at her friend's 21st birthday party looking as white as a sheet. She suffered a blackout while the family were out on a cycling picnic, and crashed into a parked car. She rapidly deteriorated into hallucinations of mental illness and hearing 'voices'. The only known cure in those days was electric shock treatment which seemed to knock out a part of her brain. She settled down and, though she never fully recovered, she was able to live a stable and sociable life, entertaining friends and neighbours, after Neville's death in 1977.
Meanwhile, in the mid 1950s, the bank phoned Neville to say that the family business, which by now had issued shares to family and friends, had been taken over. Someone had sold his tranche of shares to a competitor. From one day to the next Neville was out of a job. He was given a golden handshake and told to clear his desk. 
This and Joan's mental breakdown left him bitter. An Oxford Group friend, Harry Addison, challenged him on being eaten up with bitterness. Neville knew this to be true. He decided to pray every day to ask God to take away his bitterness and, over time, he found that he became much freer in his spirit. Having been forced into early retirement, Neville and Joan decided to move south. They found a seaside cottage in Selsey near Chichester, where they built a bedroom in the roof for me. This was an idyllic place for me to spend my teenage years.
Neville took up a temporary clerical job with the Post Office Savings Department in London in order to pay for my last year of boarding school at Pangbourne College. He lived in a bed-sit in Hammersmith, commuting there during the week, a far cry from the splendor of Ranby Hall. It was a sacrifice on his part which I didn't fully appreciate at the time. It was during this time that I found my calling in life and I came to realise that in a very read way he had laid down his life for me. 
He suffered from prostate cancer and leukemia and died in St Richard's Hospital, Chichester, on the day before his 73rd birthday in 1977.