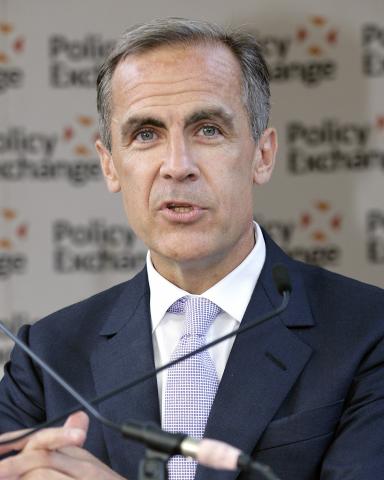 Mark Carney, one of the world's leading economists and the former Governor of the Bank of England (2013-2020), said in his recent BBC Reith Lecture, 9 December that "financial values have come to dominate human values." The result was that "values have suffered".
His remarks reminded me of similar sentiments expressed by Lady Susan Rice, the former Managing Director of Lloyds Bank in Scotland. She told a business conference in Caux, Switzerland, in July 2012, that "in the rigorous focus on financial value we lost sight of our values". 
Reflecting on the financial crash of 2008, Carney called out the three lies of finance:
Firstly, "this time it is different". It wasn't and the crash had exposed the false notion of "Let them eat credit". There had been complacency over the level of borrowing.
Secondly, "the market is always right". This was equal to the notion that it was possible to build new markets on old ones with impunity. Yet, he said, "Adding markets can make things worse." He implied that increased lending in the sub-prime mortgage market had only exacerbated the situation. "A moment of introspection can reveal the absurdity," Carney commented.
Thirdly, that "markets are moral". Means and ends could be all too conflicted, he said. "We can suffer from such amorality."
The situation "teaches us humility" and banks now had to keep 10 times more capital on their books to guard against bad debt than before the crash.
He called for "an anti-fragile system [which] includes protection against cyber-attacks. But also for "renewing a sense of vocation in finance". "Integrity cannot be bought or regulated. It has to come from within," he said.
He reiterated that "markets are not inherently moral". He emphasised the need to highlight "the vocation of the banker—the internal ethical control of the banker." There was still the need to explain the social purpose of banking, especially when economics is a social science and not an exact science.
Carney has consistently warned against the dangers of Brexit to the British economy, suggesting that a no-deal Brexit could lead to an eight per cent crash in GDP.
He is now the UN Special Envoy for global climate action. He told the BBC recently that the "climate crisis" was a "tragedy on the horizon". More extreme weather events were inevitable. "By the time that the extreme events become so prevalent and so obvious, it will be too late to do anything about it," he said.
His four Reith Lectures are on 2, 9, 16 and 23 December 2020 and can be found on the BBC Sounds website.
His new book Value(s): building a better world for all is published by William Collins, 2021. 
Photo: Wikipedia