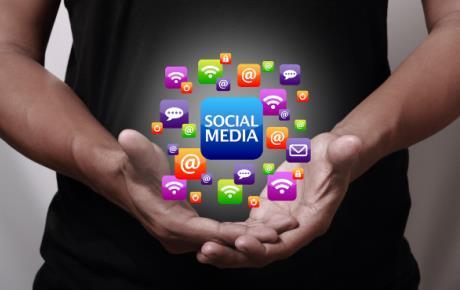 The world's social media giants have, at last, confessed to the fact that they are not just platforms but publishers. They are responsible for the content they allow or do not allow, supplied by us the public as authors. Hence, for instance, their decision to ban Donald Trump from Twitter, because he inflamed insurrection.
I think that this is a good thing. As a journalist, I have never subscribed to the view that freedom to publish is sacrosanct, an absolute right. There are laws against this, including those laws that proscribe racial hatred or online child sex abuse and paedophilia. There are limits to freedoms of expression and social media companies are aware of this.
Facebook alone employs 7,500 moderators to police its content, following appalling livestreaming of suicides and murders. It is a massive task and takes its toll on the employees who have to view distressing content.
The power that the social media companies wield is unprecedented in global history. They have spawned 'internet activism' by citizens' movements, and enabled fundraising, better known as 'crowdfunding'.  For many they are the primary source of news, but also fake news and conspiracy theories. We need the wisdom to distinguish between what is true and what is false. Social media companies are aware of this as well.
The social media companies may have more influence than governments which, unlike social media, are responsible primarily for the welfare of their home citizens but have limited global impact through international treaties.
Take a moment to compare social media with what has gone before, in what was once mainstream media. At its height, the Yomiuri Shimbun newspaper in Japan had the world's largest circulation with a combined morning and evening figure of 14.3 million. The Ahasi Shibun had a circulation of 11 million through its morning and evening editions. USA Today had 2.6 million. Now newspapers regard their online presence as being more important than their print editions. TV companies can be ecstatic if they reach an audience of anywhere near 20 million for a particular programme. 
Social media companies dwarf these figures, massively. They are the big, friendly giants—and sometimes not so friendly. Facebook has 2.7 billion monthly active users and 1.82 billion daily active users. I am one of them. Twitter has 15.2 million daily users. In a decade it has captured one billion active users. Google generates 5.5 billion searches every day. Some 197 million people visit Amazon, the world's largest ecommerce platform, every month.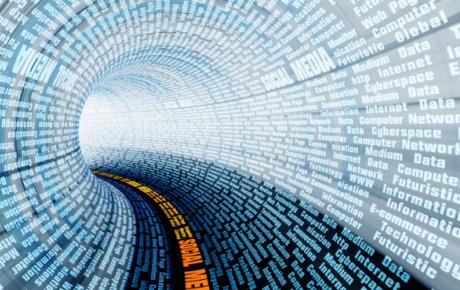 The figures are staggering. Yet some of these companies did not even exist 30 years ago. Facebook was founded by Mark Zuckerberg in February 2004; YouTube was founded in California in 2005 and bought by Google in 2006. It has over two billion logged-in visitors each month and 30 million daily active users. Twitter was launched by Jack Dorsey in March 2006. Google was founded by Larry Page and Sergey Brin in September 1998, when they were PhD students at Stanford University. Amazon was founded by Jeff Bezos in his garage in July 1994.  In 2015 it overtook Walmart as the most valuable retailer in the USA, according to its market capitalization. Microsoft was founded by Bill Gates earlier, in April 1975. Instagram, owned by Facebook, did not appear until October 2010. Founded by Kevin Systrom and Mike Krieger, it attracted one million registered users after only two months.
These are now among the world's largest corporations. Apple, Microsoft, Amazon, Alphabet (which owns Google) and Facebook are in the top six, including the second largest, Saudi Aramco oil company, according to their market capitalization. Apple leapfrogged Aramco into first place at the end of January. These companies have made their founders amongst the world's richest entrepreneurs.
Of course, none of us needs to use these companies. We do so for convenience, sometimes overruling our scruples. We may be aware of reports that Amazon exploits its employees with inhuman working schedules and conditions and has tax avoidance arrangements. Yet we buy from it nonetheless instead of boycotting it.
I use Facebook like an online diary of what I've done, which I can look back on over the year and mostly limit access to my postings to my network of friends.
I personally try to avoid Google in favour of the Berlin-based Ecosia search engine, which plants trees according to the number of search requests it receives—nearly 120 million trees so far. There are at least 10 charity search engines with a social role. I refuse to use the word Google as a generic verb.
We all have a choice about what social media we use, how we use them and how often. We might use social media to keep in touch with our network of friends, as I do—or to troll, which can lead to tragic consequences including suicides. The use of social media for good or ill all depends on our human motivations and the values we live by. We all have a responsibility for its content. We can either be addicted to it, or let it hang loose and know when to ignore it. We can run its content rather than letting it run us.
Social media has transformed the way we do things for millions of us around the world. And because we all participate in it, social media is ultimately democratic. We all benefit from it—and are all complicit in its use. Like democracy, we get the social media we deserve.
This article first appeared  on the website of Initiatives of Change International: https://www.iofc.org/we-get-social-media-we-deserve